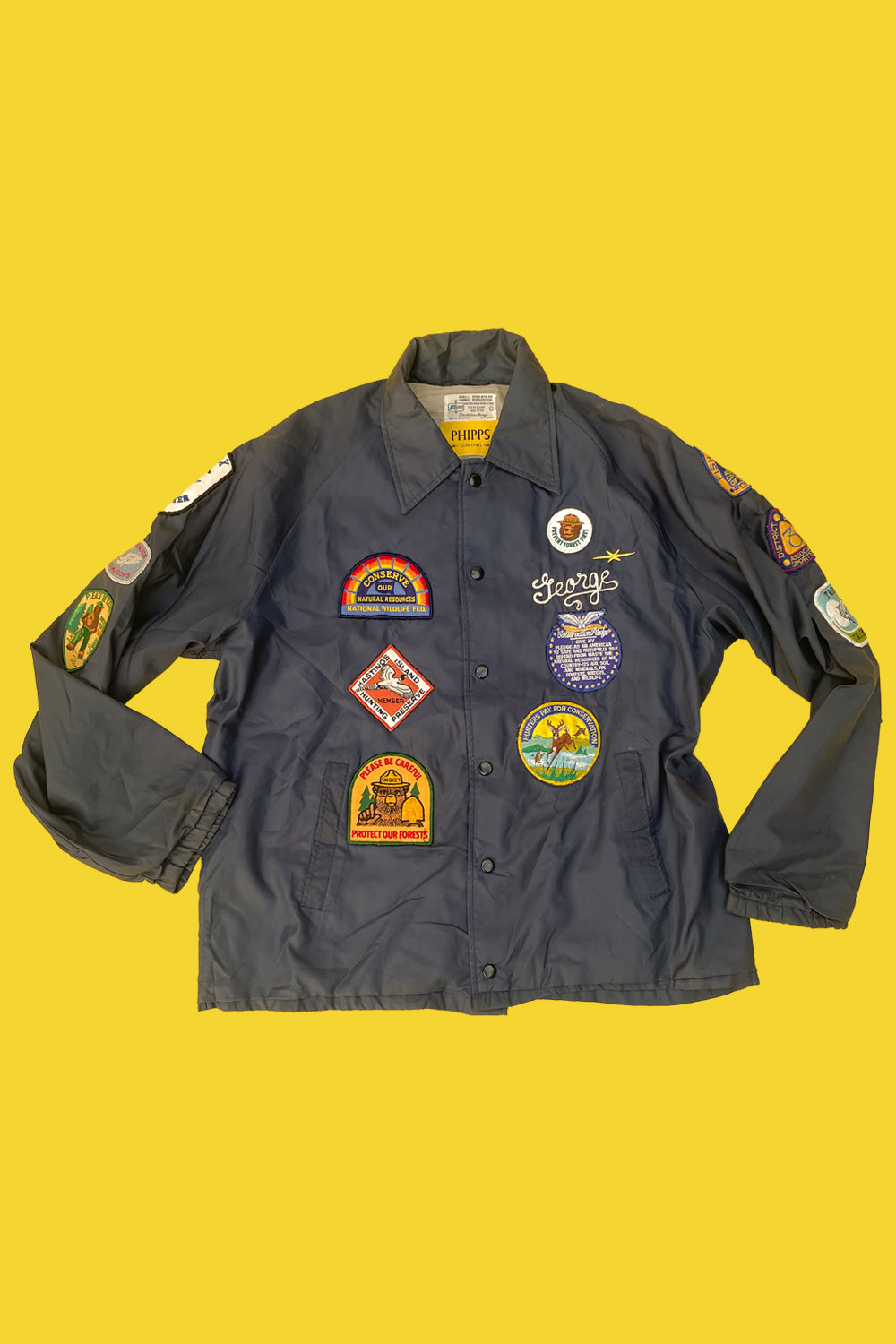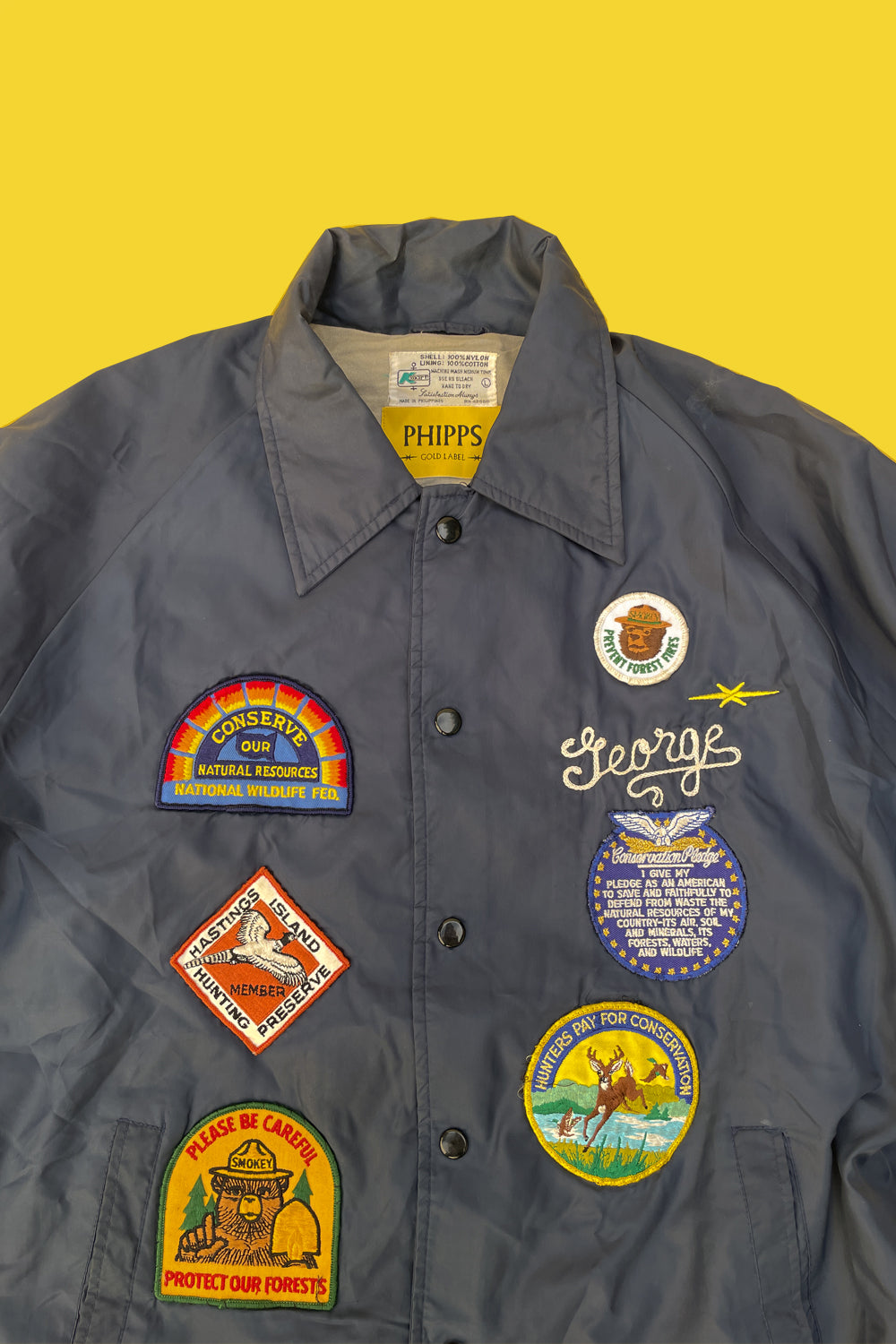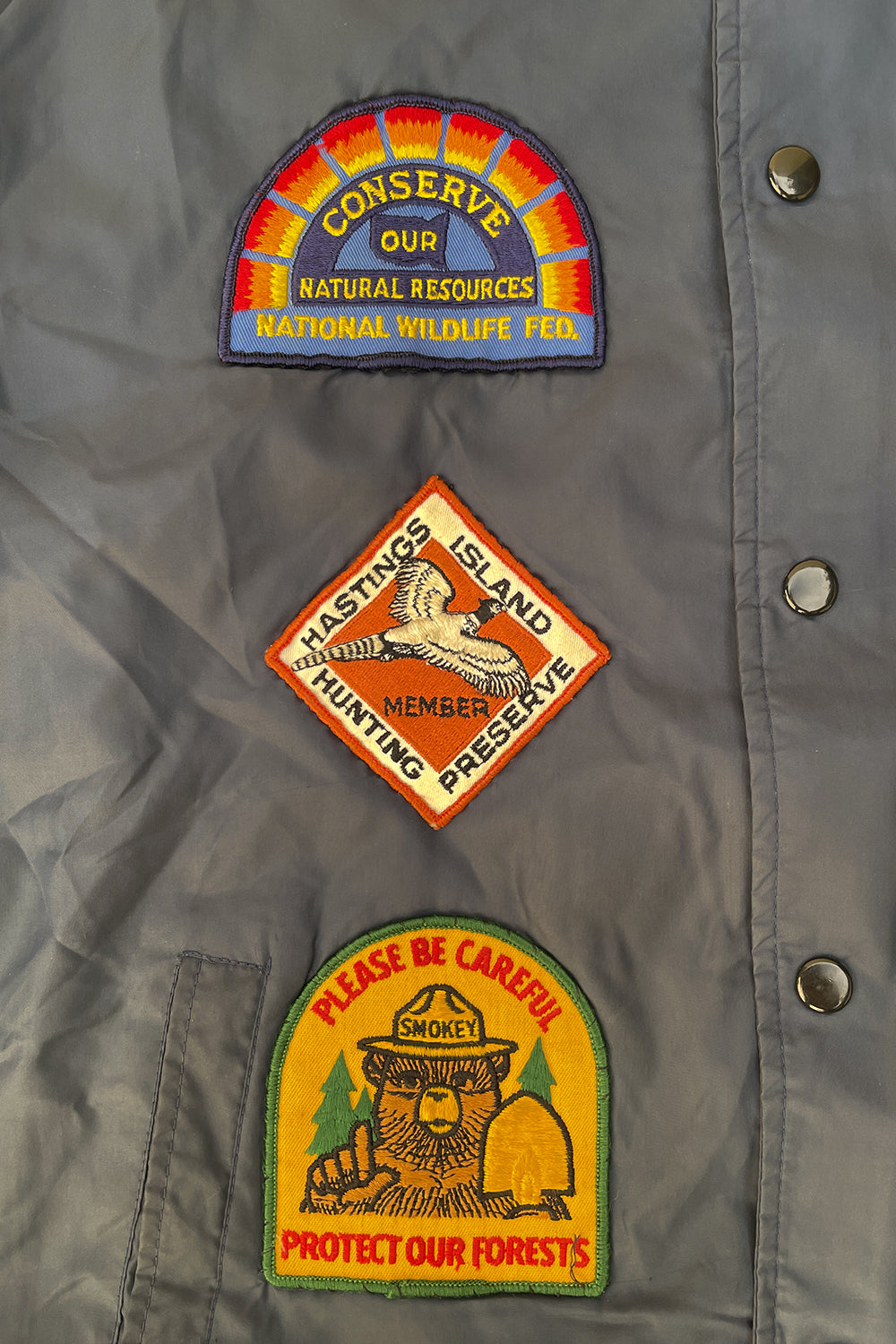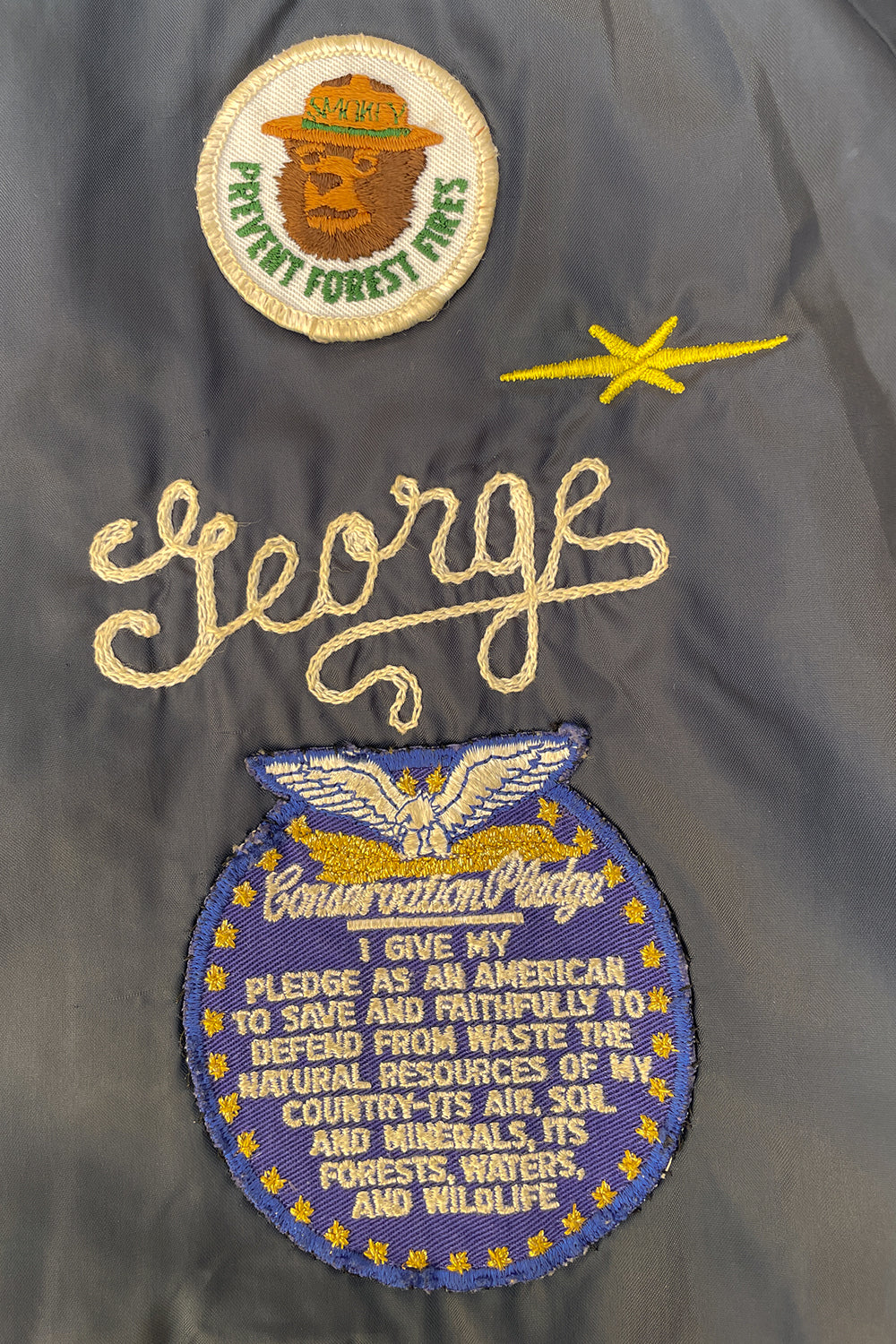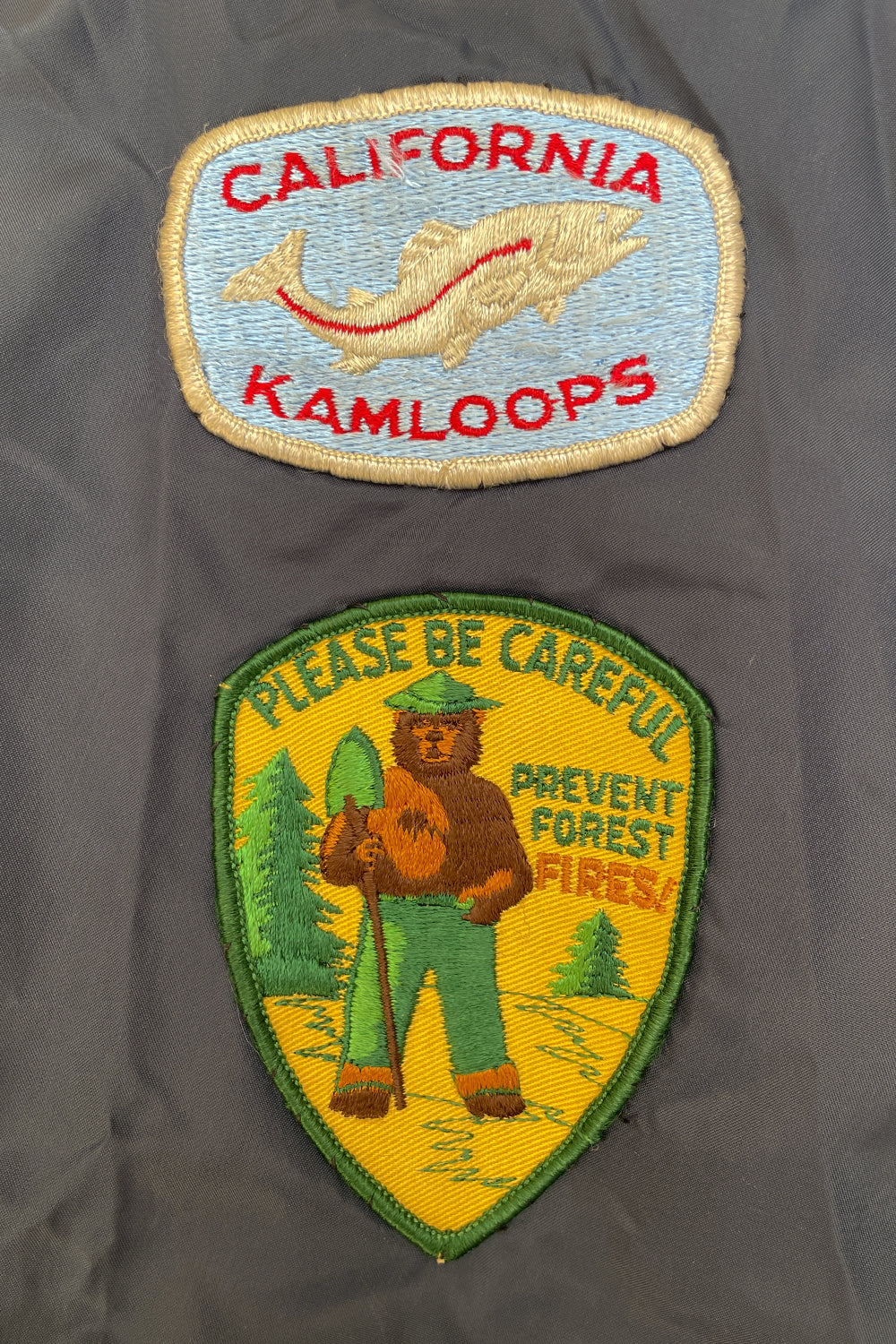 TITLE: PHOENIX SPORTSMAN CLUB EMBROIDERED JACKET
CATALOGUE NUMBER: GL-SH-00003
CATEGORY: Jacket
STYLE: Coaches Jacket
SIZE: L
BRAND: Satisfaction Always
PROVENANCE: PHILIPPINES
PERIOD: *
MATERIALS: SHELL 100% NYLON, LINING 100% COTTON
CONDITION: Good

NOTES: Light-weight nylon jacket with Cotton lining, features patches on body and sleeves and large chain stitch embroidery on back. Embroidered with PHIPPS star logo.
This garment is sold as a pre-owned garment.