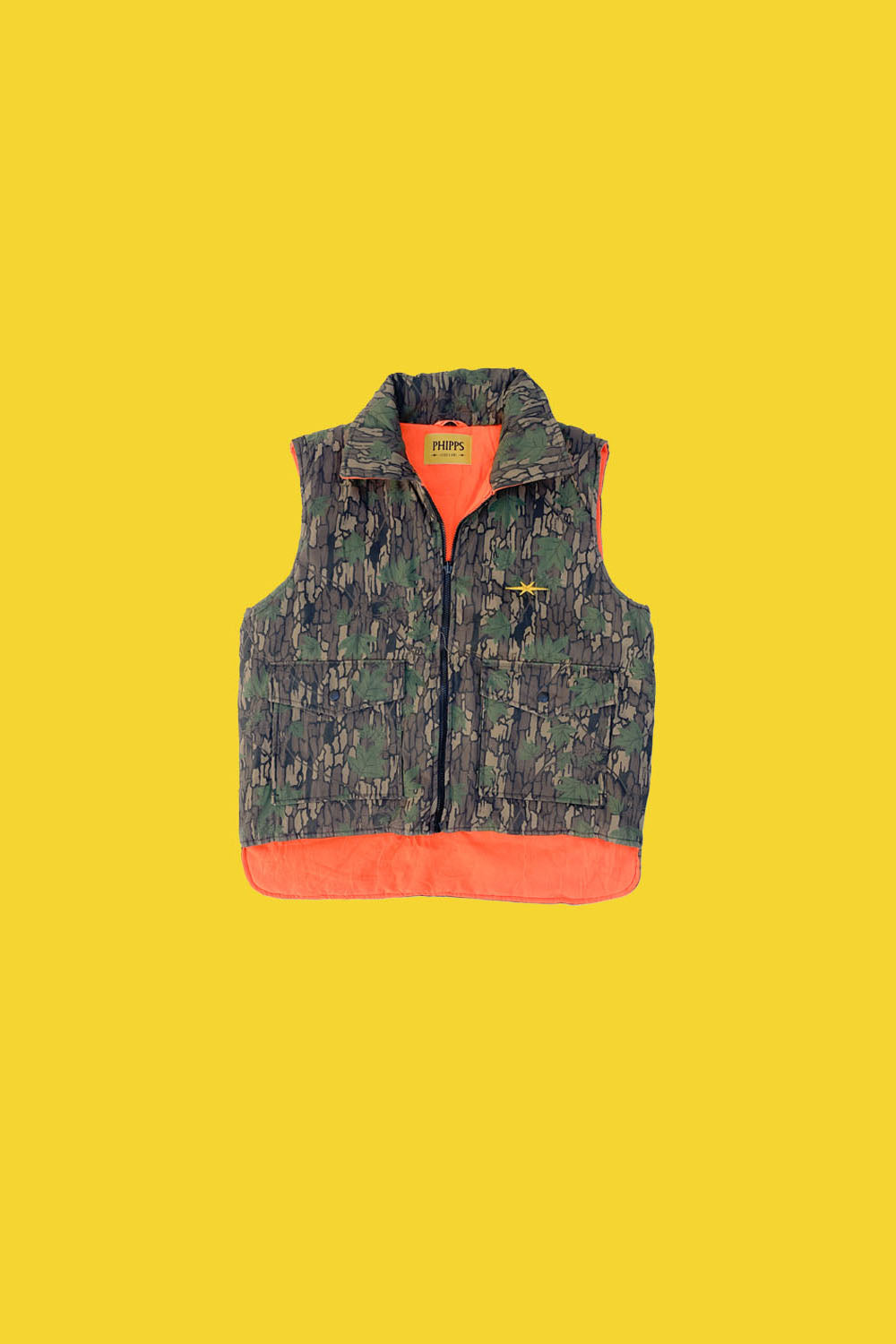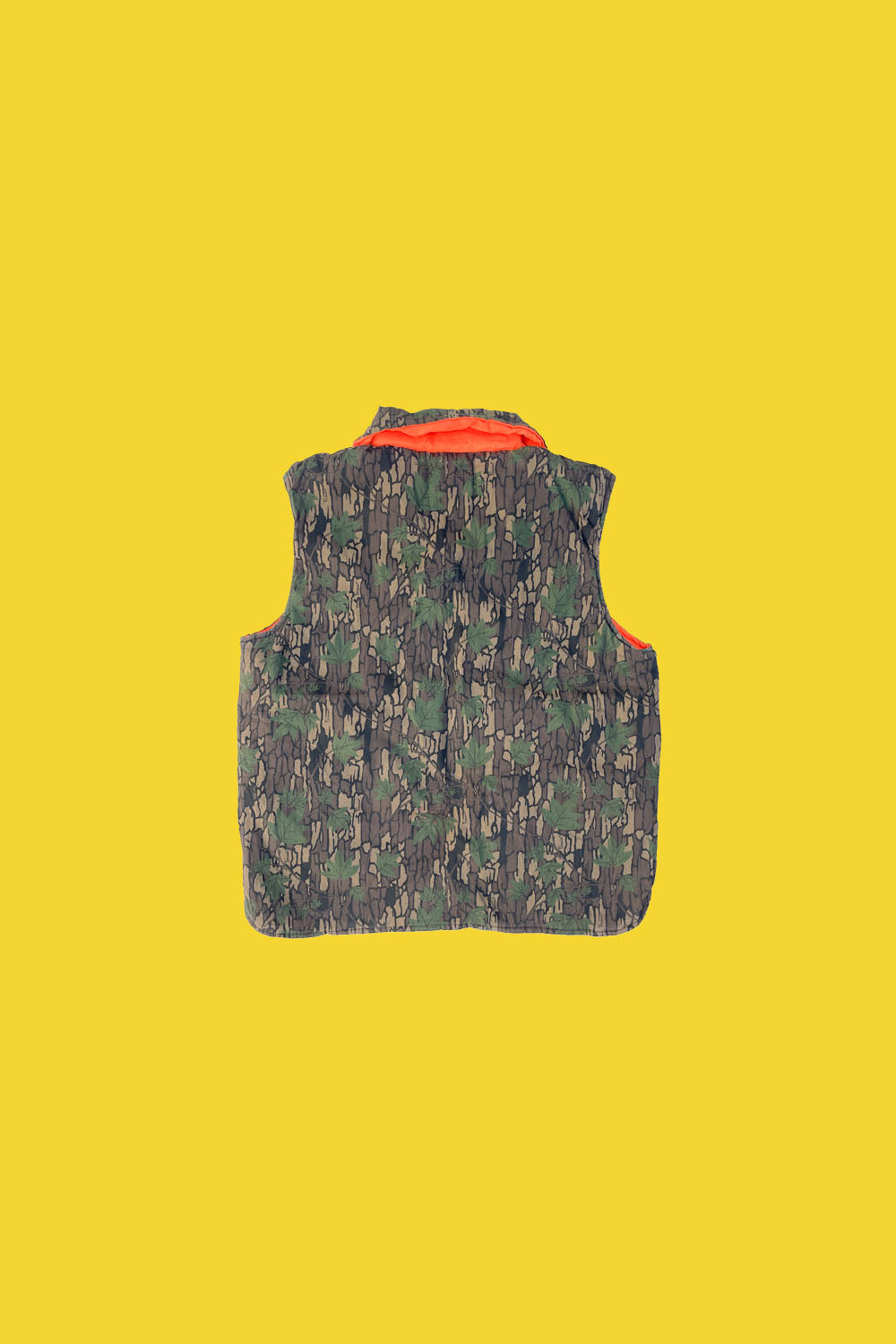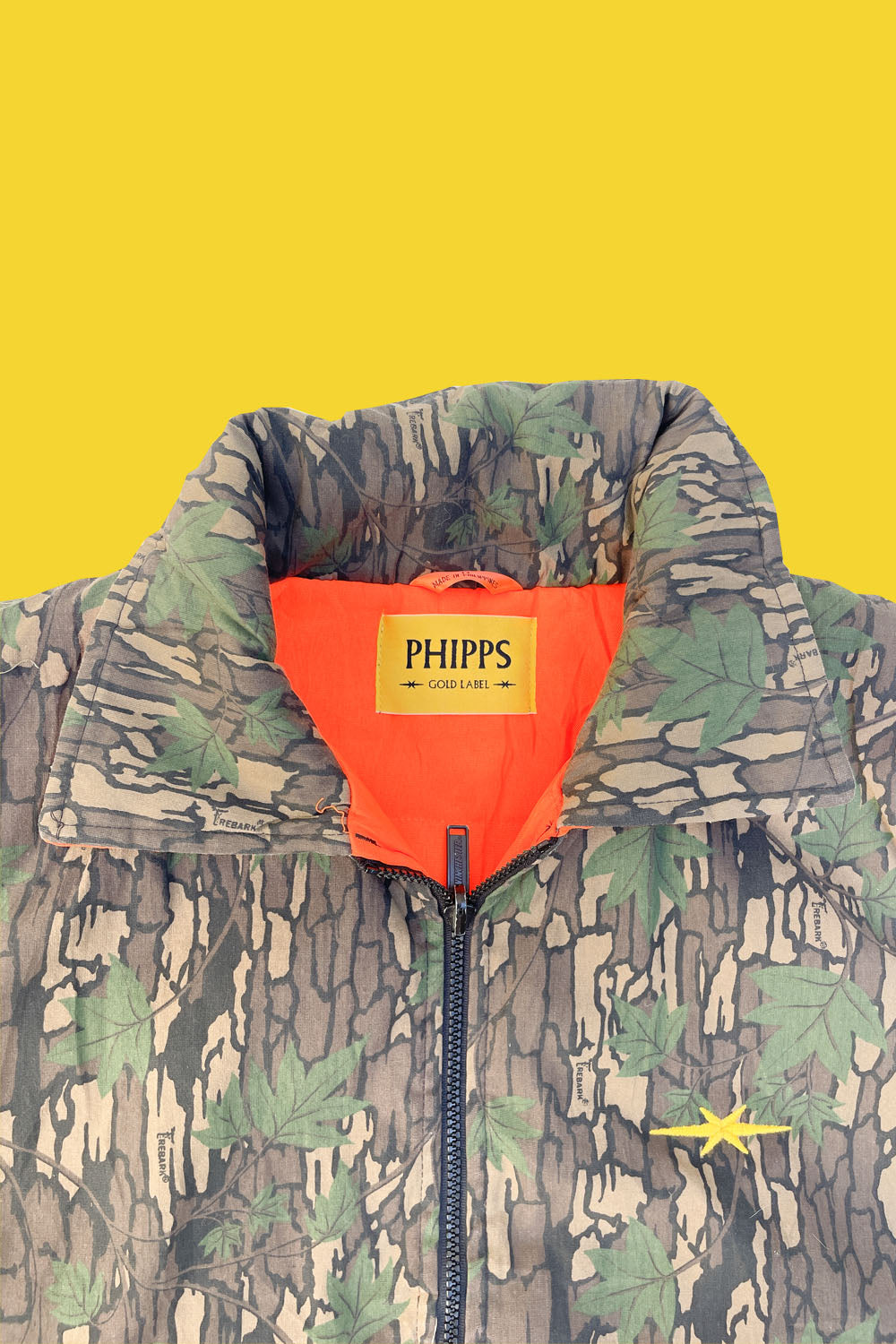 TITLE: REVERSIBLE CAMO HUNTING VEST
CATALOGUE NUMBER: GLP00090
CATEGORY: Outerwear
STYLE: Vest
SIZE: Medium
BRAND: *
PROVENANCE: *
PERIOD: *
MATERIALS: *
CONDITION: Worn
NOTES: Reversable Camo collared hunting vest with neon orange lining with two front flap pockets. Embroidered PHIPPS star logo.
This garment is sold as a pre-owned garment.