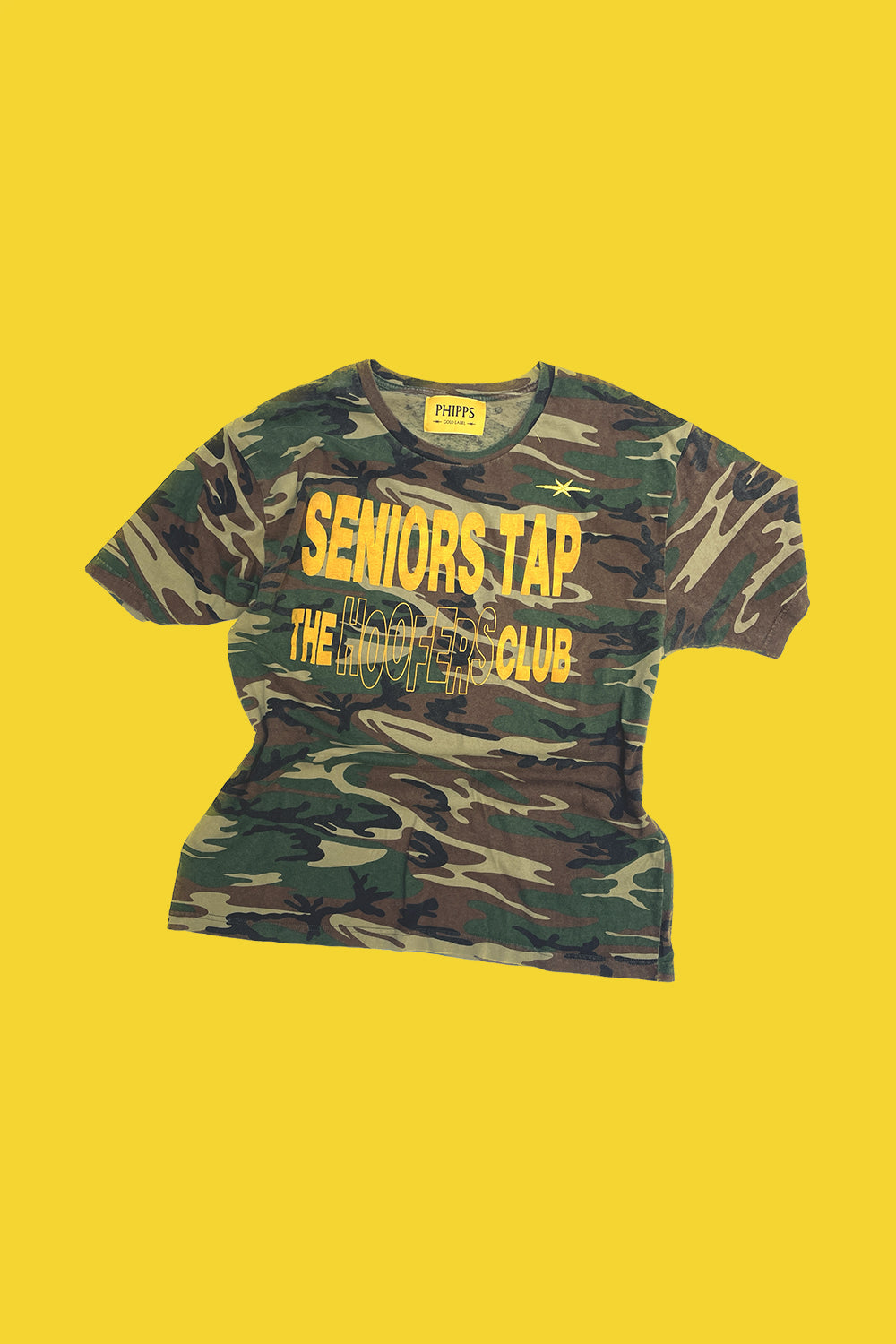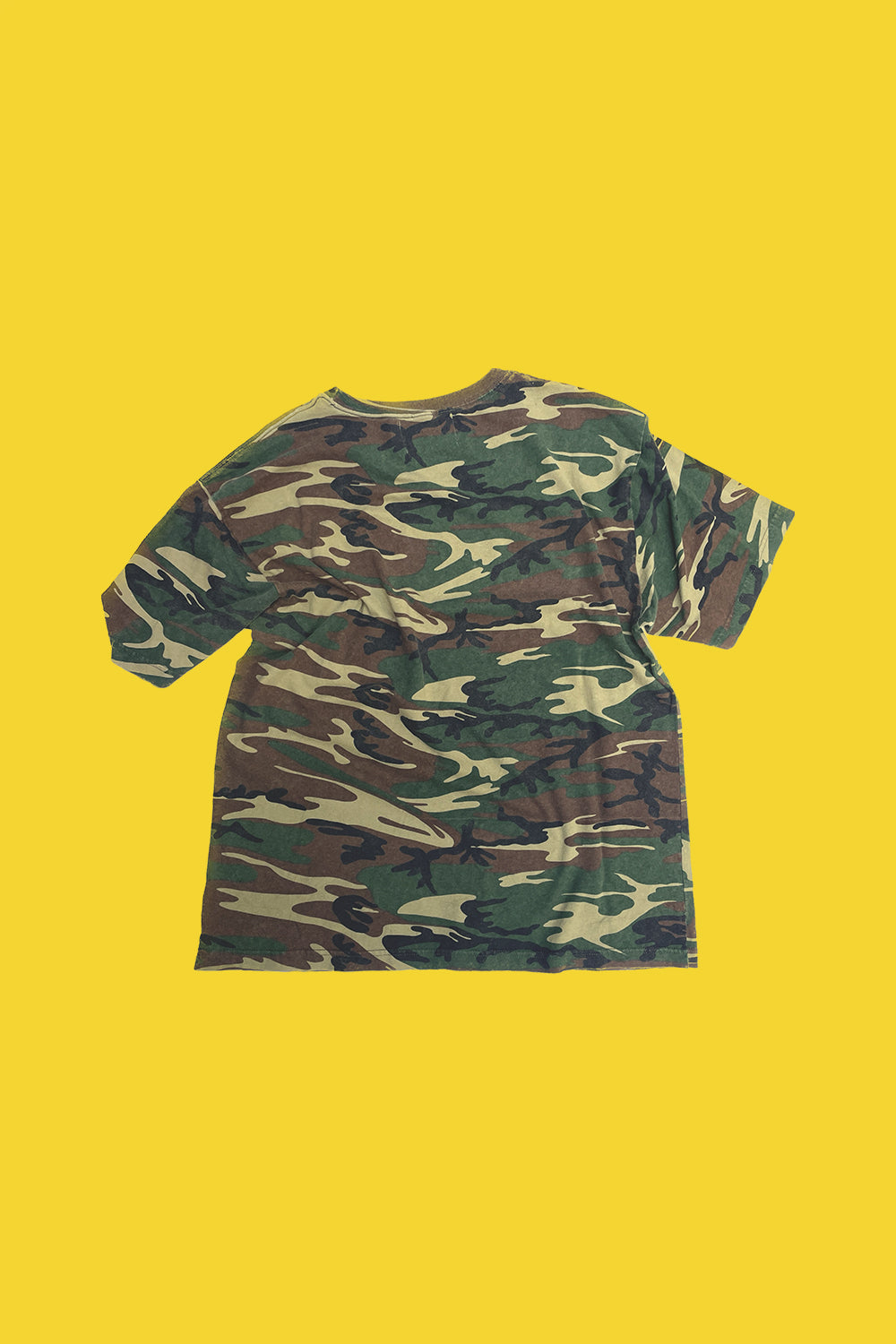 TITLE: "Seniors Tap the Hoofers Club" Camo T-shirt
CATALOGUE NUMBER: GLN00238
CATEGORY: T-Shirts
STYLE: T-shirt
SIZE: *
BRAND: *
PROVENANCE: *
PERIOD: *
MATERIALS: *
CONDITION: Worn
NOTES: ERDL camo cotton printed t-shirt with screen print on front. Embroidered PHIPPS star logo.
This garment is sold as a pre-owned garment.