Sustainability Report
PHIPPS INTERNATIONAL is founded on a deep engagement with the principles of circularity, environmentalism, and ecological resilience in the fashion industry. Our goal is to transform the way in which we approach garments and accessories: from consumer products, to useful, durable, and ethically made items. 
Since its foundation in 2018, PHIPPS has become a leader of sustainable fashion by integrating its values, as well as the latest movements in global environmentalism, into its products, brand DNA, and daily management. We aim to question and reinvent logistics, production, and internal management from an ecological standpoint.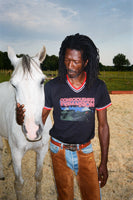 Conscious of our carbon footprint, we keep production local as much as possible, and attempt to remedy our impact with donations to environmental non-profits such as the USDA Forest Service and Oceanic Global. 
We audit our manufacturers internally to make sure they meet our ethical standards, and offer recognized industry certifications (BSCI, SMETA, or WCA audits), guaranteeing fair labour conditions. More complex internal audits and measures such as EP&L, RSLs, or B-Corp – which are challenging for a young brand like ours – are under review or development. 
Many of our garments are made by manufacturers in Portugal, and are therefore required by European law to recycle their waste appropriately, re-use treatable water, use alternative energy as much as possible, and exclude hazardous chemicals (REACH).

"ENVIRONMENTALISM AND GLOBAL AWARENESS IS THE FOUNDATION OF THE BRAND, AND THAT DICTATES FIRST AND FOREMOST WHERE THE THINGS ARE COMING FROM, HOW WE BUILD OUR OUR PRODUCTS, AND ITS AESTHETIC."
— Spencer Phipps
We are deeply invested in new developments in sustainable textiles. The majority of our fabric suppliers are certified by the Global Organic Textile Standard (GOTS) or other environmental certification organizations (RWS, OEKO-TEX, Bluesign) which ensure that our fabrics live up to the highest environmental standards available in the industry.
Furthermore, we scour the globe in search of deadstock materials to use for our products - from limited edition polar fleeces or collaboration Woolrich outerwear made from archived fabrics, to more artisanal items made from repurposed vintage garments. Our approach to upcycling is unparalleled and defining modern responsibility in the fashion industry.
To take this idea further we introduced PHIPPS GOLD LABEL a collection of PHIPPS-customised vintage and deadstock garments sourced from around the world and expertly curated just for you. From beautifully aged flannels to customized sports jerseys, each item tells a unique story and creates a waste-free, timeless sense of PHIPPS style.
Finally, all of our packaging down the supply-chain, from manufacturer to consumer, is 100% recyclable and plastic-free.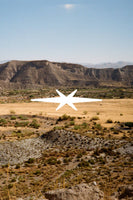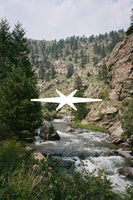 Last but not least, we place ecological and ethical responsibility at the forefront of our creative process, communicating the need for a fundamental shift in consciousness through our seasonal partnerships, graphics, and social media channels. 
At PHIPPS, we hope to push the conversation forward, past an industry buzzword, and enact real change. 
"I THINK, IN THE FUTURE, PEOPLE WILL BE MORE FOCUSED ON MAKING MEANINGFUL PURCHASES AND BUYING WITH PURPOSE. SUSTAINABILITY AND PRACTICALITY WILL BE NON-NEGOTIABLE, AND THE CONCEPT OF LUXURY WILL SHIFT TO SOMETHING NEW AND PERHAPS FOR PERSONAL. IT IS REALLY THE START OF A NEW ERA."