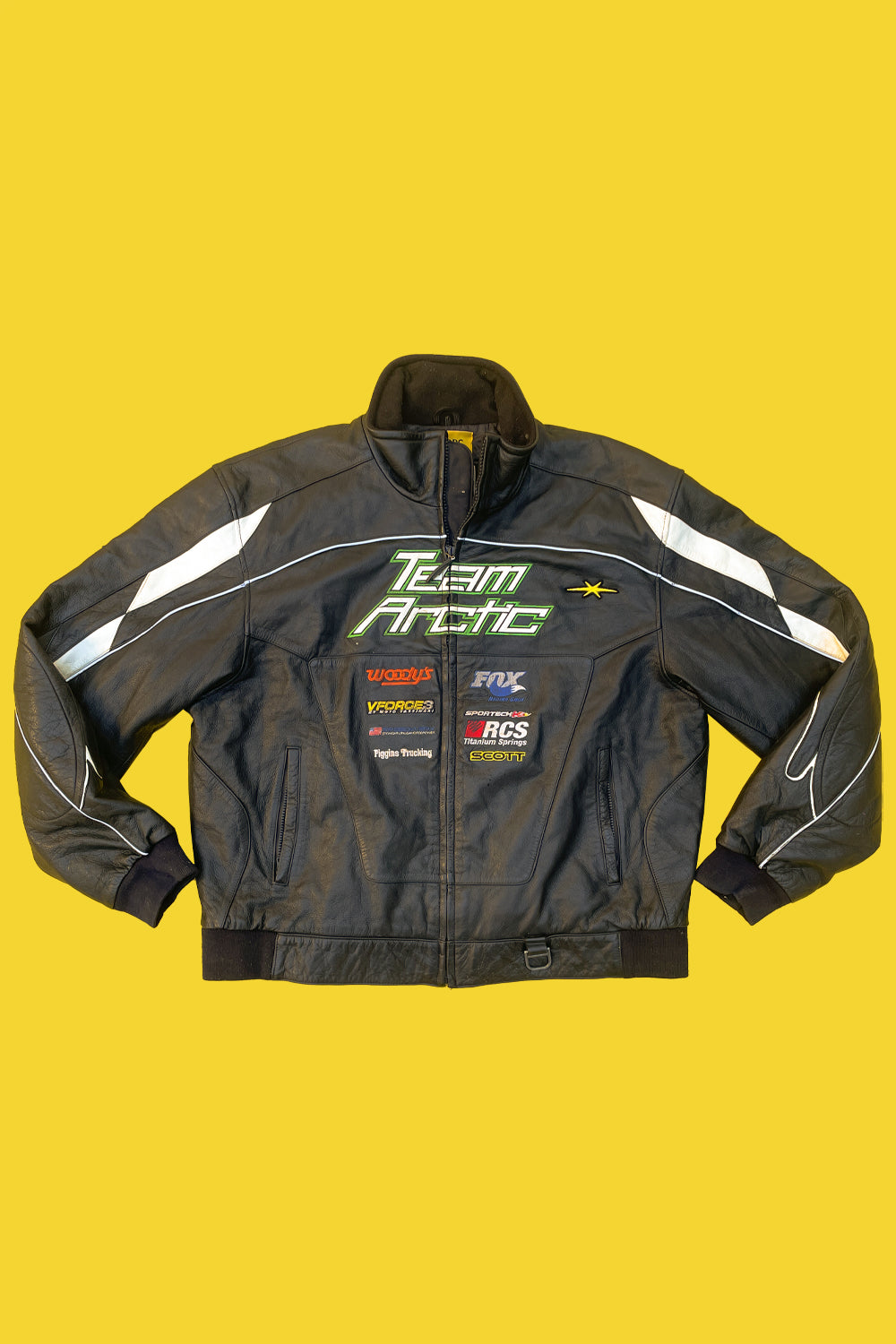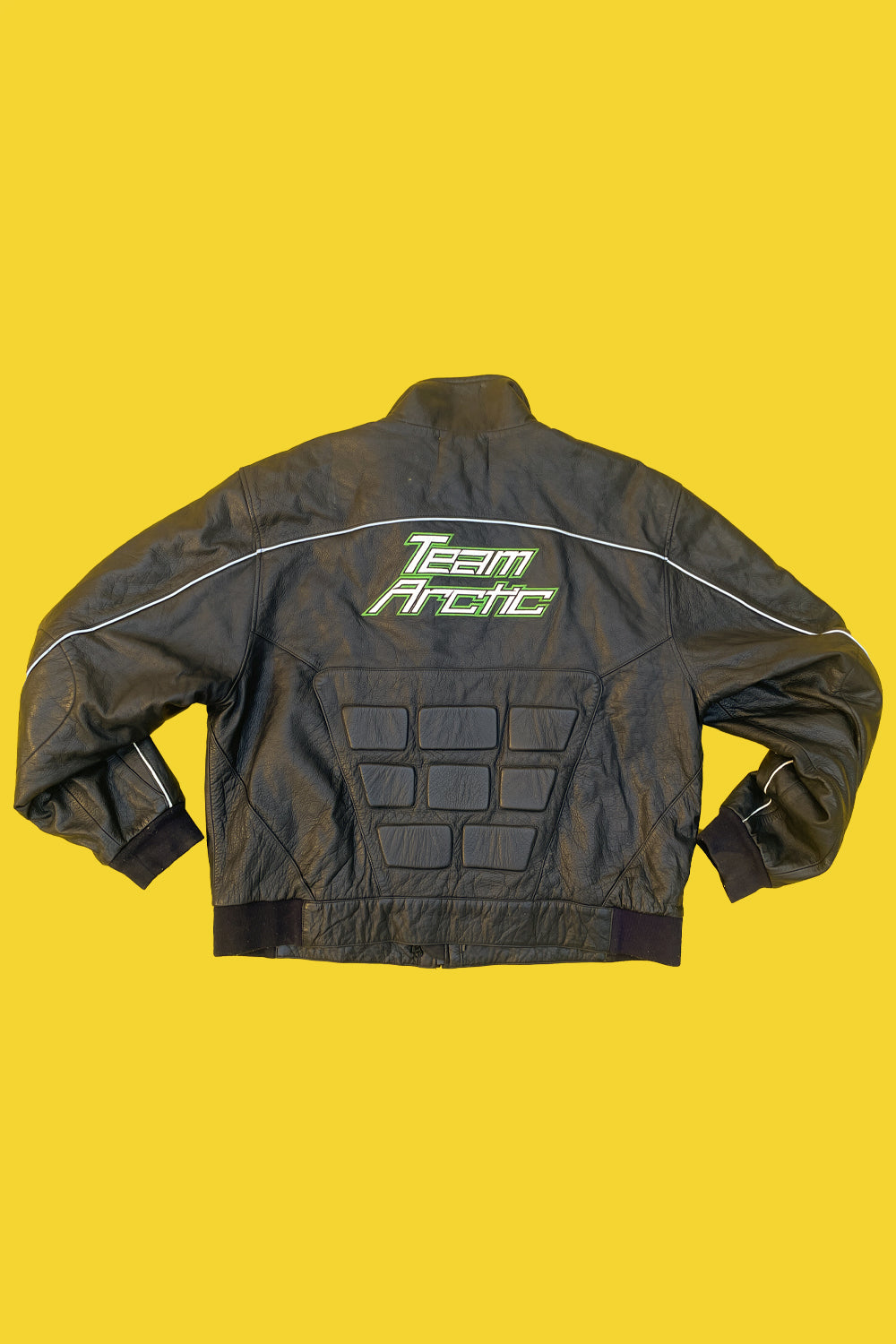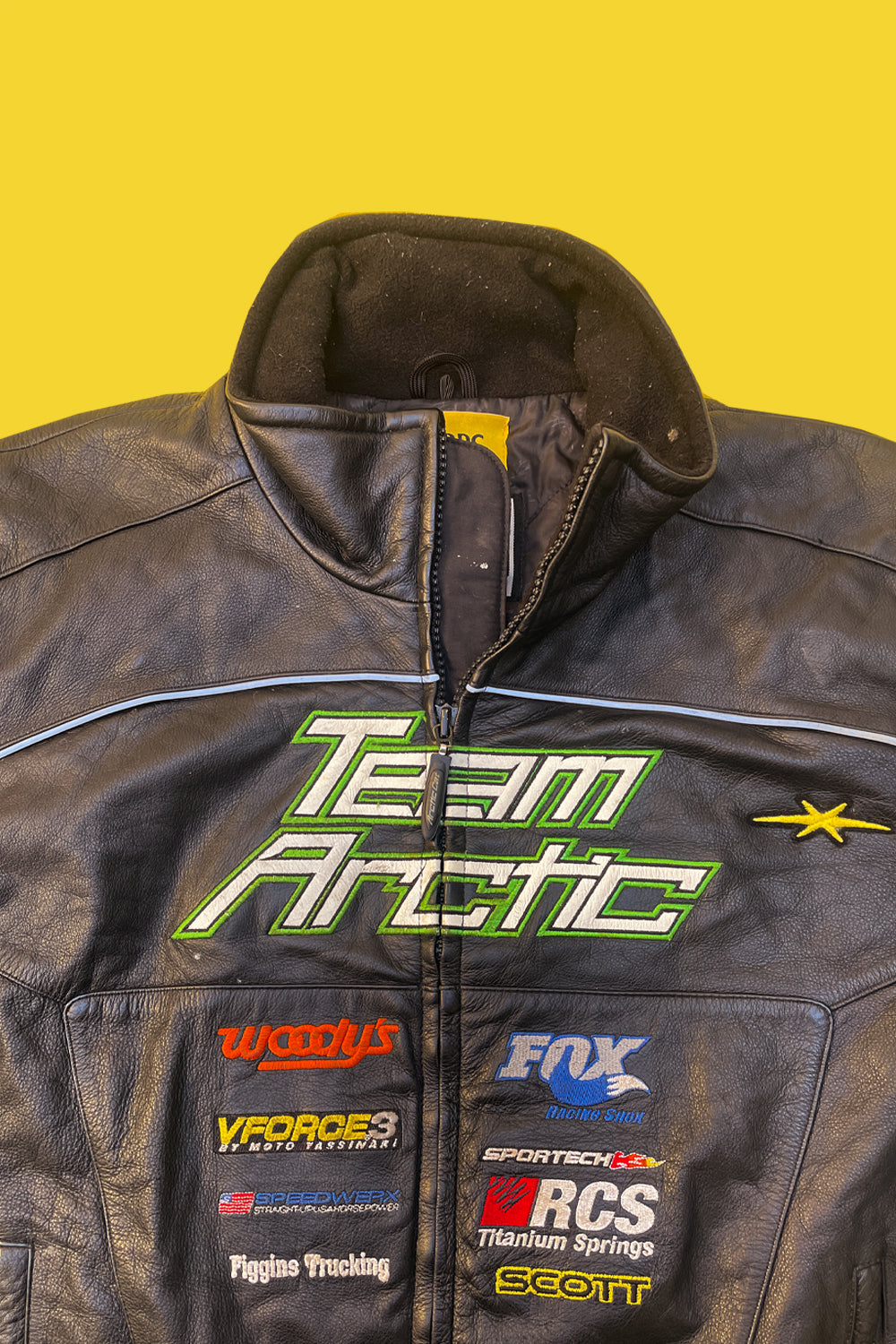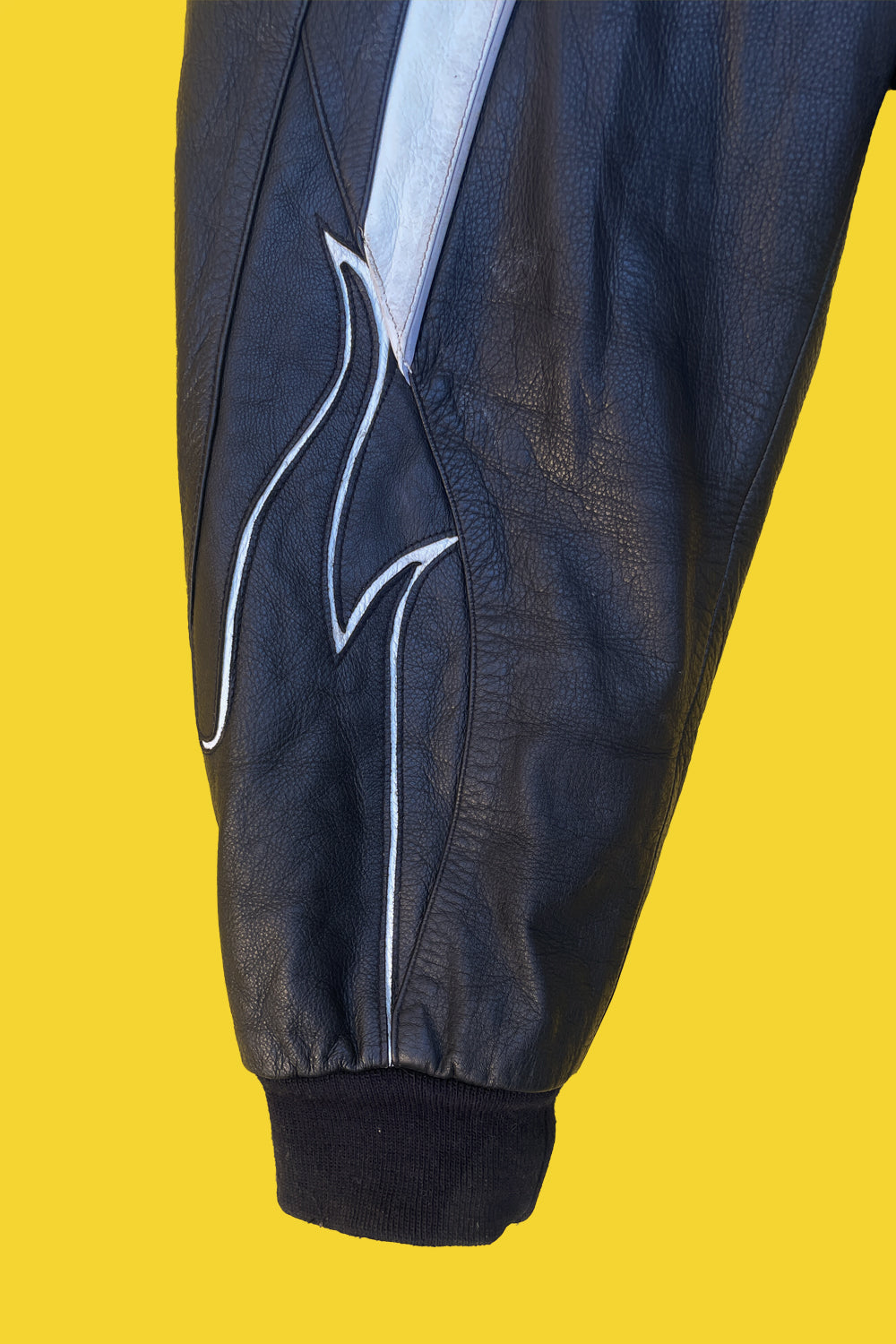 TITLE: TEAM ARCTIC SNOWMOBILE LEATHER JACKET
CATALOGUE NUMBER: GL-JA-00004
CATEGORY: Jacket
STYLE: Leather Jacket
SIZE: L
BRAND: *
PROVENANCE: Canada
PERIOD: *
MATERIALS: Leather
CONDITION: Good
NOTES: Canadian snowmobile Team Arctic leather jacket, features front sponsor's logos and back-padding . Embroidered with PHIPPS star logo.
This garment is sold as a pre-owned garment.